Best Italian Food Delivery near Lawnside NJ
When it comes to culinary experiences, few cuisines are able to rival the seemingly limitless appeal of Italian food. The extraordinary combination of rich flavors, fresh ingredients, and authentic recipes make Italian dishes highly desirable across the globe. And what better way to indulge in this wonderful world of culinary possibility than by ordering convenient delivery from a renowned Italian restaurant? That's where Fornire Italian Kitchen comes in! We are known for offering the best Italian food delivery near Lawnside, New Jersey. Our diverse, creatively-inspired dishes are crafted with passion and have delighted the taste buds of countless patrons across Camden County.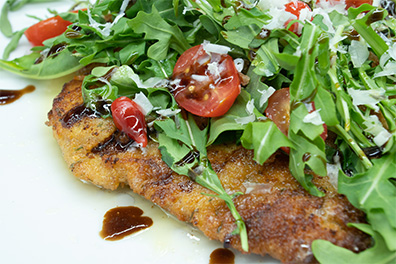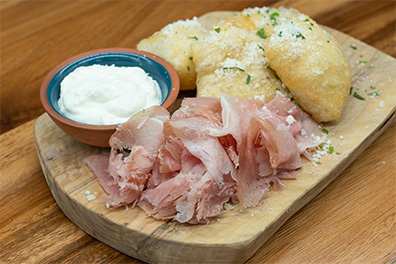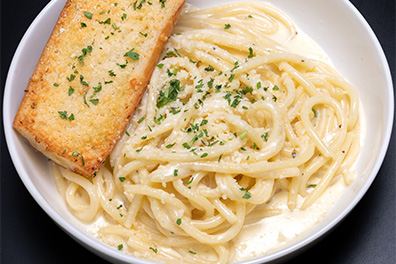 Italian Delivery Near Me
Our prized Italian food menu features a wide assortment of specialties for customers like yourself to enjoy. To help ensure that you have the most satisfying dining experience possible, each menu item is made using premium, locally-sourced ingredients from trusted farms and other suppliers. Whether you're dining by yourself, or sharing a meal with others, we encourage you to include some appetizers in your Lawnside Italian food delivery. In addition to our immensely popular Burrata, we're also pleased to serve Mozzarella Sticks, Meatballs, Gnocco Fritto, Cheese and Garlic Focaccia, and a delightful Caprese Salad. These selections make for a fantastic start to what will surely be a memorable meal.
If you're desiring pasta delivery near Lawnside, you'll find much to appreciate at Fornire. Some of the dishes that await you include Classic Bolognese (with your choice of pasta), Cheese Ravioli, Fettuccine Alfredo, Pasta with Vodka Sauce, Pomodoro (meatless), Pesto Genovese, and Cacio e Pepe. You'll also want to try our exquisite Chicken Parm & Spaghetti, Chicken Milanese, and Tindle Plant-Based Chicken Parm (an excellent meatless alternative). Our Italian cuisine is simultaneously comforting and exhilarating, bringing you satisfaction while taking you on a joyous journey filled with magnificent flavors.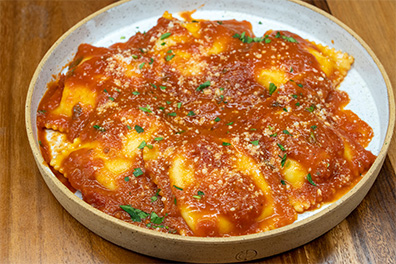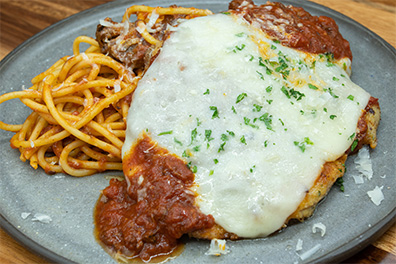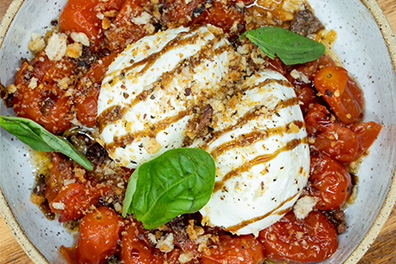 Lawnside Pasta Delivery
At Fornire, we make sure that when you order Lawnside Italian food delivery, you get the convenience of a world-class prepared meal without compromising on taste or overall quality. Our chefs focus on freshness, and with kitchens designed for efficiency, we're able to dispatch food that is ultimately as delicious at home or the office as it is at our restaurant. While getting food out swiftly is a priority, we are always mindful of order accuracy as well. Your complete satisfaction is our goal, and we know that we ultimately cannot achieve that if your order isn't delivered as it should be. We strive to earn your trust, and do so in part with our consistent dependability.
The convenience we offer also stems from our association with Foodiehall. When you place your order for our Italian delivery service near Lawnside, you can also include in that same order menu items from any of Foodiehall's other nine establishments. No longer will you need to waste time debating what kind of food to order, or have others in your dining party dissatisfied with the final decision. With Fornire and Foodiehall, you have access to a range of cuisines from Italian to American, Mexican, and Asian. Given the unmatched variety of dishes available, everyone will be able to get something they'll enjoy. Place your secure online order for everything you want, and you're good to go.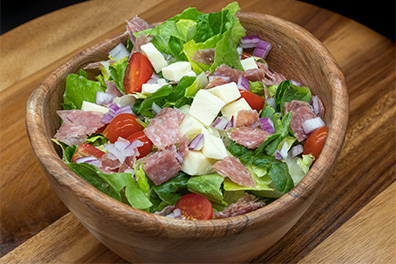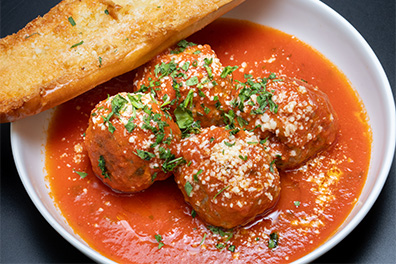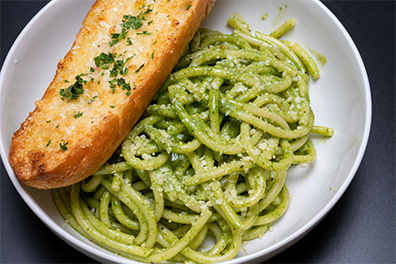 Fornire Italian Kitchen - Top Italian Restaurant near Lawnside, New Jersey
You'll quickly find that you cannot beat Fornire Italian Kitchen for quality, convenience, and overall value. Patrons routinely choose us for their Italian food delivery near Lawnside because our authentic cuisine is packed with flavor and priced to work within your dining budget. Rather than spending hours preparing a meal on your own, sit back, relax, and enjoy the dishes delivered to your door. If you have any questions, or would like additional information, please fill out our website contact form or call (856) 702-2816 today.
Best Italian Food Delivery near Barrington, Cherry Hill, Clementon, Collingswood, Gibbsboro, Haddon Heights, Haddonfield, Lawnside, Magnolia, Marlton, Merchantville, Mount Laurel, Somerdale, Stratford, Voorhees, West Berlin, Erlton-Ellisburg, Woodcrest, Barclay-Kingston, Ashland, Maple Shade, Moorestown, Pennsauken, Lindenwold, and surrounding areas.