Best Italian Takeout near Moorestown NJ
When it comes to different types of cuisines, few can match the deliciousness, joy, and comfort of Italian food. At Fornire Italian Kitchen, our team is committed to creating a wonderful assortment of Italian dishes for your enjoyment. Indulge in our selection of signature pastas and savor the authentic flavors of homemade recipes, including renowned classics like Chicken Parmesan, Chicken Milanese, and Fettuccine Alfredo. Whether you prefer the convenience of ordering online or placing an order over the phone, our culinary experts will freshly prepare your meal(s) for delivery or take out. In fact, local patrons will attest to the fact that our restaurant consistently offers the best Italian takeout near Moorestown, New Jersey. You bring the cravings, we have the dishes to satisfy them!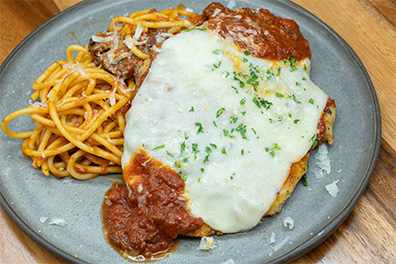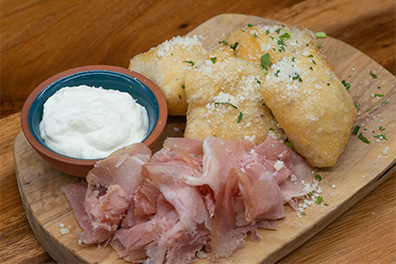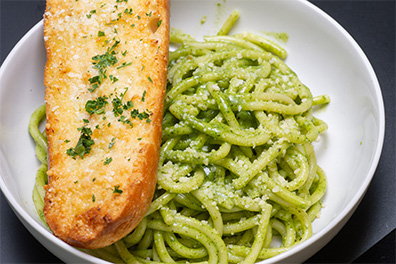 Italian Food Near Me
Fornire Italian sources the finest ingredients from trusted vendors and nearby farms to deliver mouthwatering, authentic Italian cuisine right to your doorstep. We prioritize the use of top-quality components to help ensure that you experience the true essence of Italian flavors in the comfort of your home. To complement your meal, all dishes are accompanied by our delectable homemade Garlic-Parmesan Bread.
Take a culinary journey through our expansive Italian food menu, where an abundance of sensational options await. First, discover the irresistible allure of our antipasti (appetizers) that will kickstart your dining experience. With this Moorestown Italian food, you'll find a whole world of flavors that are certain to delight your taste buds. Try our Gnocco Fritto, and savor each bite of fried dough, delectable Prosciutto, whipped Ricotta, and a touch of aromatic basil. There's also our Arancini, where Arborio Rice meets N'duja Salami, and our Cheese and Garlic Focaccia, which achieves the perfect balance of Pecorino and Mozzarella cheeses, infused with the aroma of garlic and enhanced with the richness of extra virgin olive oil.
Another highly-popular appetizer is our Mozzarella Sticks, where four generously-sized 'Big Mozz' sticks provide a creamy Mozzarella interior and crispy golden exterior alongside marinara sauce. With our Burrata, garlic confit grape tomatoes, olive & focaccia, and breadcrumbs perfectly envelop one of the most exquisite cheeses around. Experience the essence of summer all year long with our Caprese Salad, a mix of Mozzarella, vine-ripe tomato, fragrant basil, and olive oil that is adorned with a drizzle of balsamic reduction. Last, but certainly not least, is our Meatball appetizer that features a blend of beef, pork, and veal, enriched with the flavors of Pecorino cheese and basil. These sensational appetizers available for Italian take out near Moorestown are great to enjoy on your own, or with others.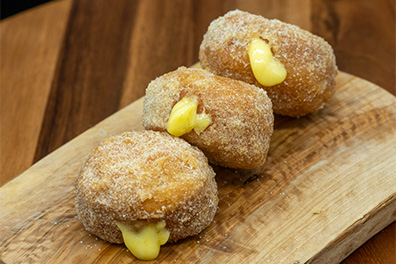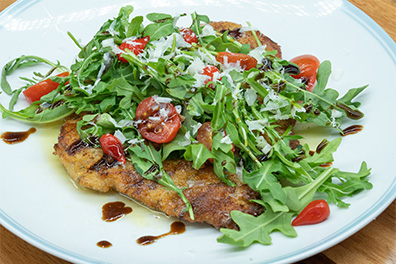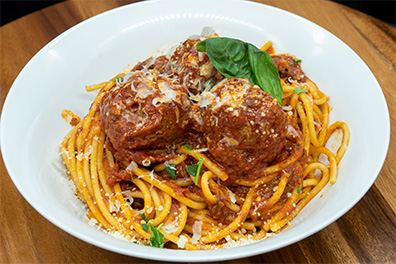 Moorestown Italian Food Delivery
Beyond these tasty appetizers, Fornire Italian Kitchen also offers a variety of enviable pasta dishes along with Secondi (meat dishes). With all of our pasta, you can truly taste the freshness and overall quality of preparation as the incredible flavor profiles blend together for pure perfection. Many patrons enjoy the Cheese Ravioli with parmesan, butter, and parsley, the Pomodoro with light tomato sauce, and the Classic Bolognese with pork, veal, beef, and stewed San Marzano tomatoes. We are also pleased to offer Pesto Genovese with Spanish pine nuts, fresh basil, garlic, and olive oil, as well as Pasta with Vodka Sauce, delightful Cacio e Pepe, and the wildly popular Fettuccine Alfredo where creamy Alfredo blend majestically with garlic and parmesan cheese. Any of these pastas would be great to order for Italian food delivery near Moorestown.
If you're a fan of Chicken Parmesan, you absolutely must try our exceptional Chicken Parm & Spaghetti dish. We skillfully pound the chicken until it's properly thin, cover it with breadcrumbs, and then add on the perfect amount of mozzarella and marinara. Another one of our amazing Moorestown Italian cuisine dishes is the Chicken Milanese, which takes our thinly pounded and breaded chicken and combines it with brown butter, arugula, grape tomato, balsamic glaze, aged parmesan cheese, and tear drop peppers for an outstanding meal that will leave you happy and satisfied. For those that prefer vegetarian options, we also have a wonderful Tindle Plant Based Chicken Parmesan. Upon request, we can make this dish vegan with our plant-based parmesan, butter, and mozzarella.
We have a wide range of refreshing beverages to enjoy with your Italian food, including Boylan sodas, Dr. Brown's sodas, Jones sodas, and lemonade. If you want to indulge in a sweet treat at the end of your meal, our Mini Cannolis, warm cookies, and ice cream are all great options to order.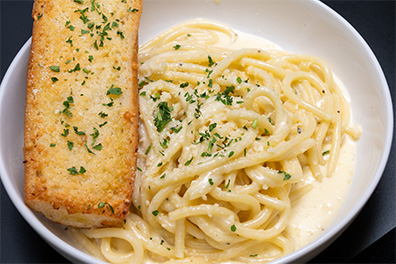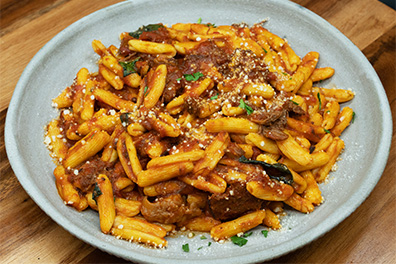 Top Italian Restaurant near Moorestown, New Jersey - Fornire Italian Kitchen
Another thing that sets us apart and makes ordering from Fornire truly exceptional is our partnership with Foodiehall. As one of the eight premier restaurants included in this collaboration, we offer you a great opportunity to expand your culinary horizons even further. When you place your order with us, you have the flexibility to explore and include items from any of the other participating menus. This unrivaled convenience and extensive selection of incredible dishes places us a step above the rest.
At Fornire Italian Kitchen, we have no doubt that you'll enjoy the many Italian specialties we have available. We also understand the value of your time, which is why our team has made it a breeze to order online, helping to ensure a fast and seamless experience for Italian food takeout and delivery near Moorestown. With just a few simple clicks, you can select your desired items, make any necessary additions or modifications, and then effortlessly proceed to checkout. For added convenience, we're also pleased to accept orders by phone at (856) 702- 2816. Additionally, if you're in need of food catering for a special occasion, we are pleased to offer quality Italian catering services that are sure to delight and impress.
Best Italian Food Take Out near Barrington, Cherry Hill, Clementon, Collingswood, Gibbsboro, Haddon Heights, Haddonfield, Lawnside, Magnolia, Marlton, Merchantville, Mount Laurel, Somerdale, Stratford, Voorhees, West Berlin, Erlton-Ellisburg, Woodcrest, Barclay-Kingston, Ashland, Maple Shade, Moorestown, Pennsauken, Lindenwold, and surrounding areas.