Italian Restaurant near Moorestown NJ
If you're looking for delicious & authentic Italian cuisine at affordable prices, Fornire Italian Kitchen is pleased to be at your service! Offering a wide range of tantalizing pasta dishes and more from unmatched homemade recipes, we've long been considered a top Italian restaurant near Moorestown, New Jersey. Our immensely talented and dedicated chefs are experts at their craft, and consistently prepare exceptional Italian food that is certain to satisfy and delight. An unforgettable dining experience awaits you here.
Our restaurant refuses to cut corners or compromise on quality. That is why all of our dishes are carefully crafted using top-tier ingredients procured from the most renowned vendors in the area. We want you to experience the many wonderful flavors of Italian food at their very best, and to also feel the comfort and pleasantness that these meals can provide. Every order we receive is given our full effort and attention, and we prepare everything in as timely a manner as possible without sacrificing accuracy. From all the glowing feedback we receive, we know that our unyielding commitment to culinary excellence makes a significant difference.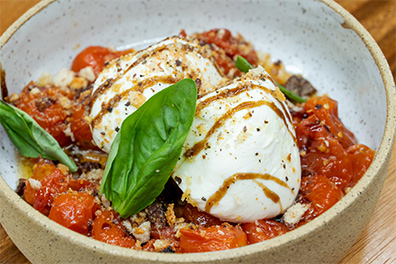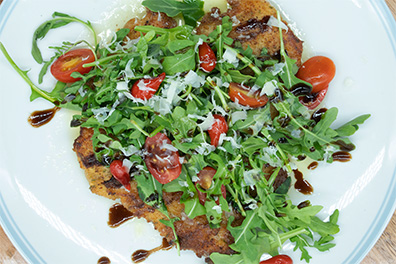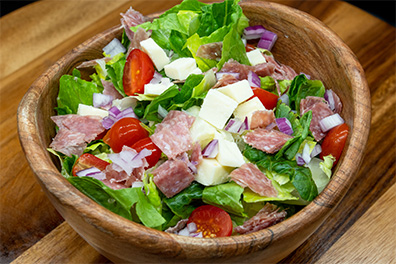 Italian Near Me
If you're a pasta enthusiast like us, you'll find much to love here at Fornire. As you scan through our diverse Italian food menu, you'll see that we offer an assortment of inviting pasta plates. Besides our sensational Classic Bolognese and immensely popular Fettuccine Alfredo, patrons also frequently order the Cheese Ravioli, Pesto Genovese, Cacio e Pepe, Pomodoro, and Vodka Sauce dishes. Our Moorestown Italian Restaurant is also pleased to serve a number of entrées that are certain to surpass even the highest of expectations. These include the Chicken Parmesan with Spaghetti, Chicken Milanese, and Tindle Plant-Based Chicken Parmesan. As an added bonus, every dish is served with our truly excellent homemade Garlic-Parmesan Bread. No matter which pastas or entrées you ultimately order, you can rest assured that the food will be fresh and packed with unbelievable flavor.
We also encourage you to start and end your meal in style with our delectable appetizers and desserts. At our Italian eatery near Moorestown, you'll find a range of small bites that are perfect to enjoy on your own, or share with others in your dining party. These include not only Meatballs and Mozzarella Sticks, but Burrata, Cheese and Garlic Focaccia, Arancini, Gnocco Fritto, and Caprese Salad. Once you're done with your main course(s), treat yourself to some Cannolis, warm cookies, or even some premium ice cream from Van Leeuwen. You simply can't go wrong with any of these appetizers or desserts. Don't forget to include some refreshing drinks in your order, as we have a number of premium sodas along with lemonade and spring water.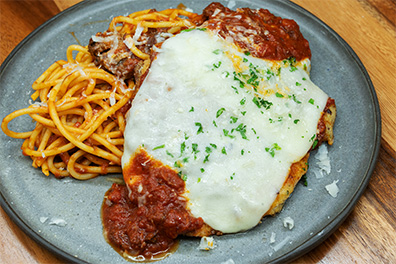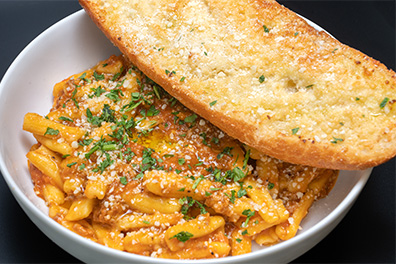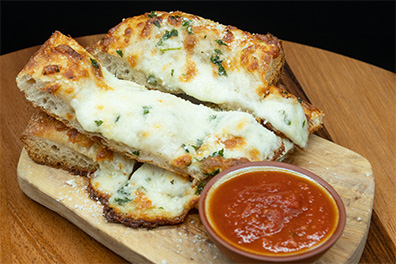 Moorestown Italian Eatery
At Fornire, the superb quality of our Italian cuisine is matched by our equally-superb customer service and overall convenience. Dine-in is available for those interested in eating at our clean and comfortable Moorestown pasta restaurant. We offer straightforward online ordering as well for patrons that like to take out their meals or have them delivered to nearby locations of their choice. We recognize that your time is valuable, which is why we've put so much effort into making sure that you can get the food you want quickly and easily. Ordering from Fornire also gives you access to the eight other partner restaurants in Foodiehall. What this means is that if someone in your dining group isn't in the mood for Italian food, you can add in burgers, tacos, chicken sandwiches, pizza, and anything else desired from the other restaurant menus. If you need food for an upcoming special event, our Italian catering is sure to please everyone who attends.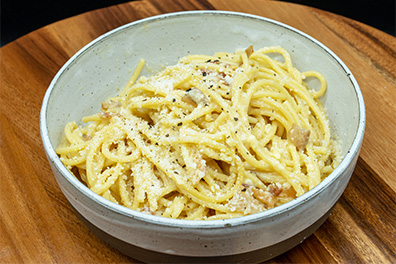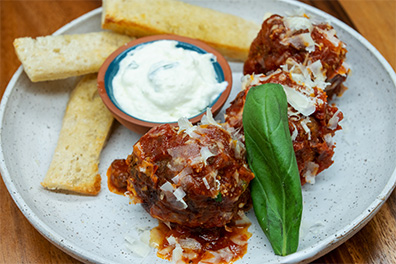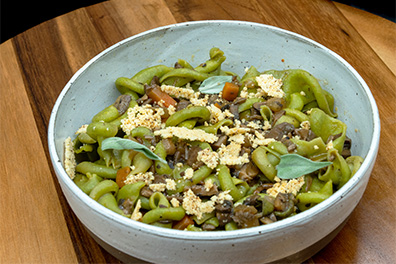 Fornire Italian Kitchen - Best Pasta Restaurant near Moorestown, New Jersey
Patrons return to Fornire time and again because we offer delicious Italian specialties at very reasonable prices. Our chefs have the experience and talent needed to prepare premium dishes that will fill your stomach and leave you grinning from ear to ear. If you'd like to place an order by phone, or have any questions regarding our food or operations, please don't hesitate to call (856) 702-2816. We hope to see you soon at our world-class Italian restaurant near Moorestown.
Best Italian Restaurant near Barrington, Cherry Hill, Clementon, Collingswood, Gibbsboro, Haddon Heights, Haddonfield, Lawnside, Magnolia, Marlton, Merchantville, Mount Laurel, Somerdale, Stratford, Voorhees, West Berlin, Erlton-Ellisburg, Woodcrest, Barclay-Kingston, Ashland, Maple Shade, Moorestown, Pennsauken, Lindenwold, and surrounding areas.